Bottle Liberator - Artist Edition x Studio Malt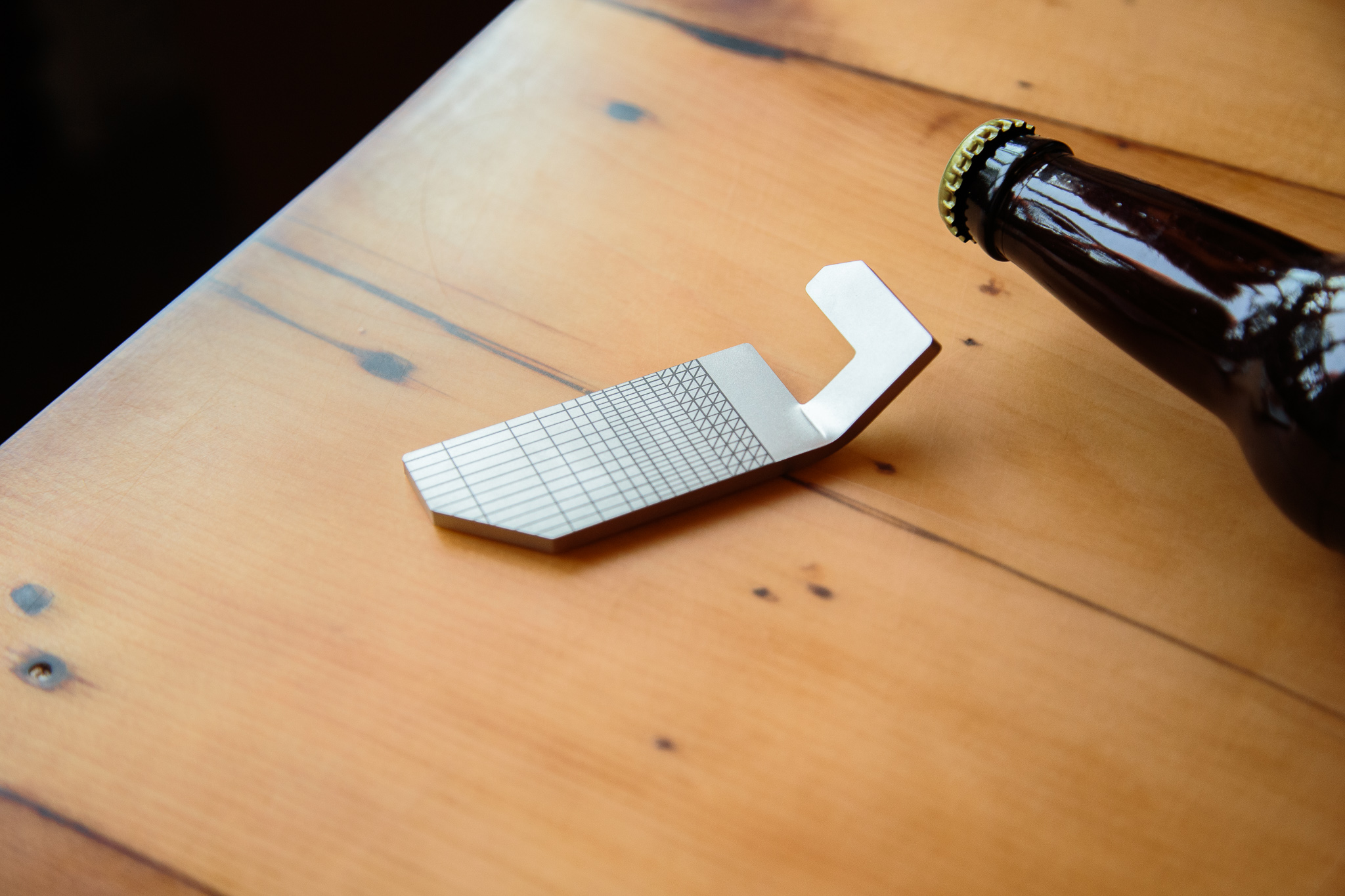 Bottle Liberator - Artist Edition x Studio Malt
Studio Malt is a Chicago-based design studio focused in thoughtful, compelling and approachable branding and illustration. This bottle opener is part of a larger set we created with them and is inspired by one piece of architecture in particular that you can find in the heart of Chicago.
This piece is inspired by the linework that comes from the Chicago Federal Center designed by Mies van der Rohe.
A piece of 3/16 inch thick stainless steel - laser cut, micro-abraded, and bent to the ideal angle for opening bottles.
Scratches are welcome, character is king. This heirloom-quality bottle opener will evolve while looking great and popping tops for years to come.
Free ground shipping
DETAILS
3/16 in thick steel
WHAT IT WILL DO
Feel great in your hand.
Open bottles confidently.
Age gracefully.

**Stainless Steel option is made from pure stainless steel (no plating).
SAVE $12 WHEN YOU BUY THE SET